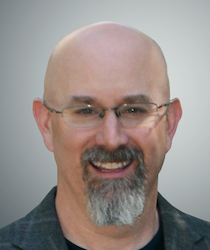 Eli Schultz
Managing Broker & Founder
773-491-0068
Eli Schultz is a highly accomplished result-driven Real Estate Broker with over 20 years of extensive experience, having closed more than $120 million in total sales. Born, raised, and currently living in Oak Park with his family, Eli is deeply rooted in the Oak Park community.  In 2017 Eli relocated his brokerage company from the West Loop to Oak Park and opened Ideal Location-Oak Park Real Estate.
The easy access to the City of Chicago, along with Oak Park's rich historical and cultural traditions makes Oak Park one of the greatest towns to live in and an enduring advantage for his brokerage company and his clients. Eli continues to work with clients interested in Oak Park residential and commercial properties. From his earliest sale of an E.E. Roberts historic property to recent single-family residences and condos, Eli Schultz understands and values Oak Park
Mike Nowicki
Broker & Realtor
312-925-0807
Born and raised in Oak Park, Mike brings an unmatched knowledge and understanding of the local real estate markets. As a second generation Realtor and the youngest of 7 children, Mike has deep connections to the Oak Park-River Forest community. These connections have helped him launch a successful real estate career that is 99% referral based.
Mike's approach to real estate is simple: "My clients are my neighbors. I listen to them. I look out for them. I combine my knowledge, expertise and connections to deliver the best for them. Houses are everywhere. Trust is rare."